Student accidental unsubscribe
If one of your students has unsubscribed from your emails by mistake, you can't resubscribe them yourself, but here's how they can do it on their end — it's easy:

1. They need to go to their own account page (using drop down menu at
the top right
)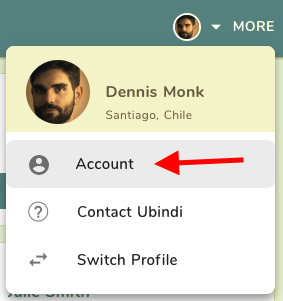 2. Find your name in their email preferences and tick the box next to your photo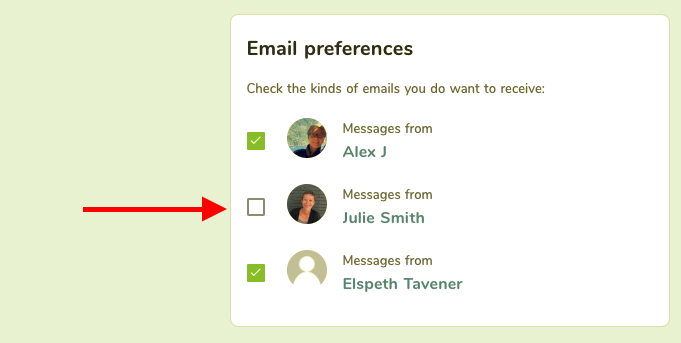 ... like so! All done!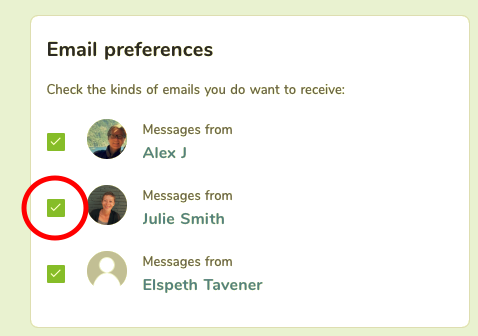 Related Articles

Student history

When students register for class in advance, when you mark them as present in the attendance list, if they don't show up for class, if they buy a pass or subscription, or pay for class... all this gets counted as the student's history. You can see ...

Editing student information

You can manage all sorts of information for individual students. In most cases, you can do this quickly and easily from your "Students" dashboard simply by clicking (or tapping) the 3 small dots at the top right of the student card: Student tags ...

Student referral program

Grow your student list with referrals You can activate a student referral program on Ubindi to help grow your business, by leveraging word-of-mouth from the people who know and love what you do. Essentially, you can reward existing students with a ...

Testing the student experience

Before inviting your students to use your Ubindi system, you'll probably want to really check out what the experience is going to be like for them. Well, that's easy! You don't have to create a separate 'test account' as a student... simply visit ...

Student data protection & privacy

Your student information belongs to you You always have complete control over all of your student data, as they are considered your "property". When you add a student, their information is never shared with any other party. While your student may ...